New 4 week Change Beyond The Pain Group Coaching Program For Summer 2021
Pain is one of the main culprits that keeps people stuck. This 4-week course will provide powerful insight designed to transform your life.  Join us as we discover the transforming power of Christ through the truth and beauty of His word.
Each lesson will be recorded so if you miss one week or simply want to review the material you will be able to watch the replay.
This course will teach you how to transform your life. Here you will discover:
How true healing comes from allowing God to transform your life.
How to stop repeating the same cycles of hurt, anger, and fear and depression.
That God has a plan for your life
There is power and purpose in your pain
Price: $597
Time: 11:30am – 1pm EST
When: Thursdays May 27, June 3, June 10, June 17
Eagle's Nest - Group Coaching Program
Connect with others members
Establish / Clarify your goals
Create a strategic plan
Gain access to our blueprint for success
Experience RESULTS
…and more!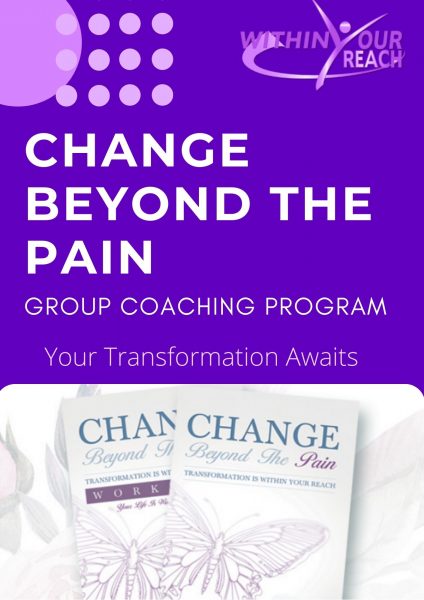 90-Minute Consultation*
Join a 1-on-1 personal session that helps you:
Reinforce constructive behaviors that help ensure success
Evaluate / Reinforce your priorities
Strengthen your vision
Maintain accountability
* One (1) Consultation every 90 days
* Purchase a Coaching Package within 3 days of your consult and we will apply a credit to your account
Transformation is…Within Your Reach
Connect with me and I will partner with you and help you:
Discover and prioritize what is most important to you in your life.
Work with you to identify and reduce obstacles that stand in your way.
Partner with you to create a personalized plan designed to help you reach your goals and help you soar like an Eagle.
Encourage, Motivate and Challenge you to move beyond your comfort zone! We believe that's where the magic happens!
Celebrate with you every step of the way!
We Provide:
Convenience: Our coaching sessions are virtual and telephonic. This means you can be anywhere in the world and get what you need to help you succeed.
Efficiency: Our coaches are skilled, efficient and operate with integrity.  We don't want you to waste your time or your money.  We value the trust you have placed in us.
Accountability: Statistics show you are more likely to reach your goals sooner when you are held accountable. Think of us as your accountability partner.
Results: Our highly trained coaches act as a compass, equipped with the resources needed to help you navigate life with more grace and integrity.