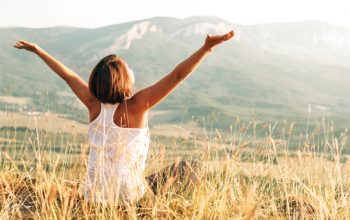 We want you to be the best you can be. We specialize in helping women improve professionally while learning how to maintain balance in their everyday lives.  Whether you hold a high position in corporate America, run your own business, lead your congregation in spiritual matters or guide your community in charitable endeavors; we understand you face a unique set of challenges. As a result our goal is to help you pursue greatness and lead a balanced life in this unbalanced world.  We are committed to helping you dig deeper so you can go higher.
Within Your Reach offers Life Coaching, Inspirational Speeches / Workshops and Luxury Spa Retreats that highlight the following concerns…and more!
Soar Like An Eagle
Relationships
Change Beyond The Pain
Transforming Your Thoughts
Self Awareness / Self Esteem
Pain-Power-Purpose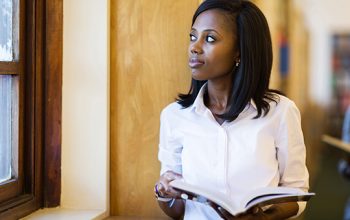 Although Within Your Reach Consulting Services, LLC officially launched in 2004, the seed for this life-changing organization was planted years ago (1997). Our founder, Monifa Robinson Groover recognized a common theme which appeared in the majority of her work:
* Most people consistently try to prove themselves successful based on societal standards
* Pain has no respect of person
These two themes pose challenges that often keep individuals from embracing transformation and excelling beyond their circumstances.
Within Your Reach remains committed to helping clients realize that transforming their lives begins within. We teach our clients that once transformation has taken place on the inside, success has already been achieved. However we don't stop there. We help our clients see how inward transformation has a positive impact on every area of life. This is what living a healthier, happier and more productive life is about. We are not only concerned about our client's dreams and goals. We are concerned about our client's lives.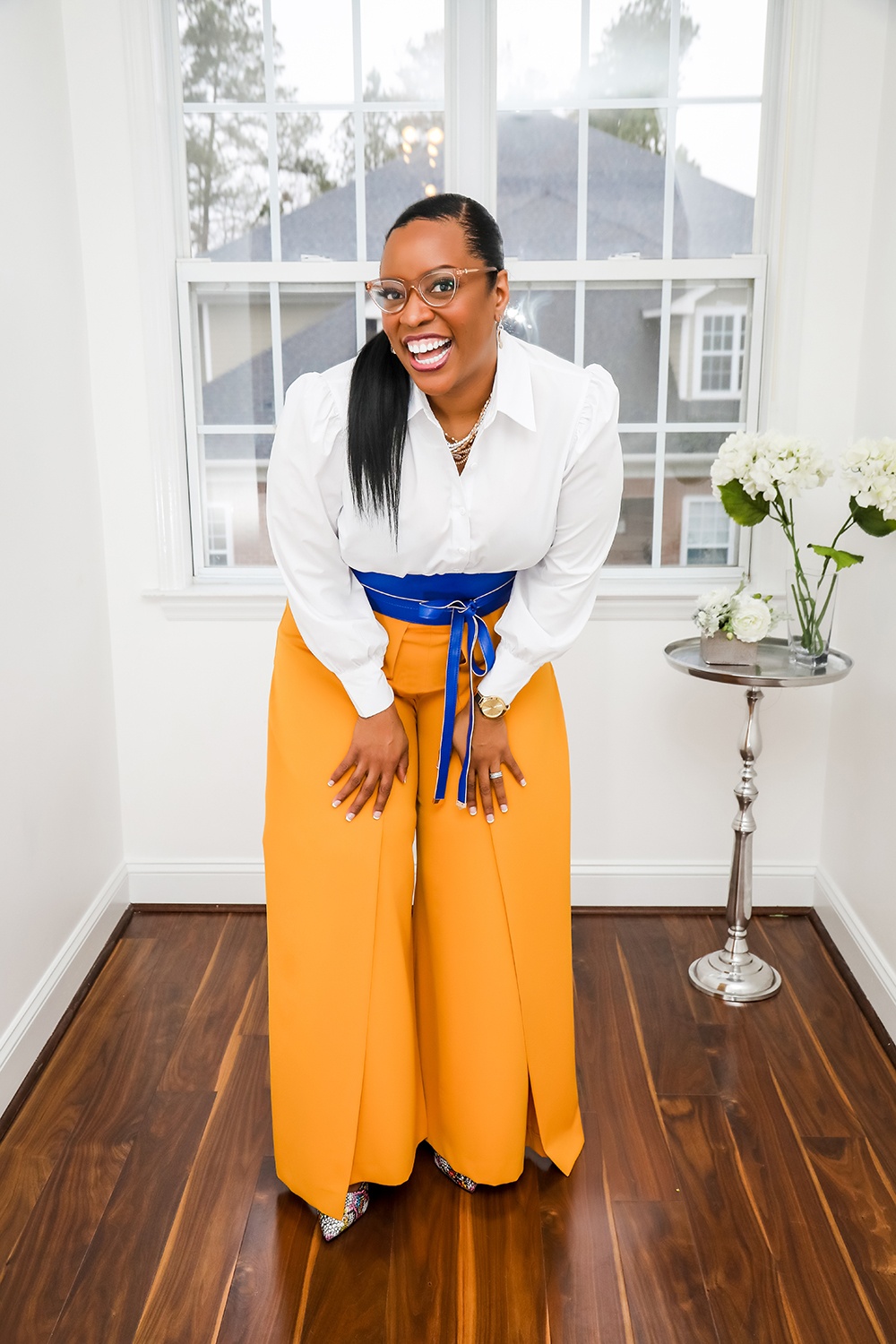 Monifa Robinson Groover, a native of New York City, moved to Teaneck, New Jersey with her family at the tender age of twelve.  Upon graduation from Teaneck High School, Monifa obtained a Bachelor of Arts Degree in Psychology from Clark Atlanta University (Atlanta, GA), as well as a Master of Social Work Degree from Smith College School of Social Work (Northampton, MA).  After relocating to Atlanta, Georgia, and extensive work in the field of social services, she obtained a Master of Public Administration Degree with a concentration in Management from Troy State University (Atlanta, GA). Monifa is committed to helping others see the potential that lies within them.  She has coached women entrepreneurs and provided workshops and seminars to professionals helping them to expand their mindset and their reach. She has also counseled and coached individuals from diverse backgrounds including but not limited to military personnel, perpetrators of sexual crimes, individuals faced with substance abuse challenges and individuals in the criminal justice system. It was at this time she realized the call on her life was much greater.
She has authored several books strategically designed to empower readers to turn their pain into gain, tragedy into triumph and victimization into victorious living.
Her goal is to propel others toward greatness. She is dedicated to helping others move beyond their circumstances and live healthier and more productive lives. Her personal journey, combined with her education and work experience, and most importantly her relationship with Jesus Christ, collectively play a vital role in the work she passionately does today.  She resides in Savannah, Georgia with her beloved husband, Jamie Groover.
Titles include:
Matters of The Heart
Within Your Reach, Inspiration That Quiets the Mind and Soothes the Soul
Change Beyond The Pain
Change Beyond The Pain Workbook
Eagle Vision TM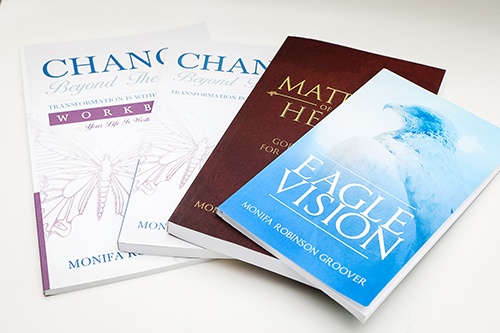 Message From Monifa
From my heart to yours…
"The storm may alter your course but it does not have to alter your destination." Monifa
Like many others I've had dreams and goals and yet encountered challenges that seemed intent on blocking my progress. Despite the challenges, I learned first hand that intention, integrity, faith and purpose were key elements to success. I am grateful for how my experiences have shaped who I have become today. My purpose is to educate, inspire, encourage and extend guidance to you, with the hope that you will be able to soar above any challenge you may encounter.
My hope is that Within Your Reach will inspire you to live your life "On Purpose" and not haphazardly. I am excited about what life has to offer and I want you to be excited too! Strong winds may seek to distract you and steer you off course, but it is important to remain steadfast and focused. I am convinced your life will become more enriched once you connect with us.
Until next time, be happy, be blessed and remember to live your life…ON PURPOSE!