Spiritual Coaching and Life Coaching for Women in Georgia, South Carolina, Florida and beyond
Watch my Introductory Video below to learn more about how Within Your Reach can you maintain balance in your life.
Here Are Reasons You Might Need A Life Coach!
You feel stuck and don't know how to get unstuck in your daily life.
You feel like something's holding you back, but you don't know how or why.
You may feel annoyed or unfulfilled in your life, but you're comfortable with that lifestyle for some reason.
You're not motivated or feel broken inside and need to break free and live the life you were meant to live.
You want to step out on faith and try something different because everything else in your life isn't working for you.
Great News! All of this stops today if you work with us. We are here to take that empty feeling out of your life.
Why Choose Within Your Reach?
We specialize in helping women in leadership positions improve professionally while learning how to maintain balance in their everyday lives.
Convenience: Our coaching sessions are virtual and telephonic. This means you can be anywhere in the world and get what you need to help you succeed.
Efficiency: Our coaches are skilled, efficient and operate with integrity.  We don't want you to waste your time or your money. We value the trust you have placed in us.
Accountability: Statistics show you are more likely to reach your goals sooner when you are held accountable. Think of us as your accountability partner.
Results: Our highly trained coaches act as a compass, equipped with the resources needed to help you navigate life with more grace and integrity.
Benefits of Our Program Include:
Help you discover and prioritize what is most important to you in your life.
Work with you to identify and reduce obstacles that stand in your way.
Partner with you to create a personalized plan designed to help you reach your goals.
Encourage, Motivate and Challenge and you move beyond your comfort zone! We believe that's where the magic happens!
Celebrate with you every step of the way!
Receive personalized attention (1-on-1)
Create a customized strategic plan
Define/Refine your vision
Gain access to a blueprint for success
Experience "RESULTS"
VIP savings on additional products and services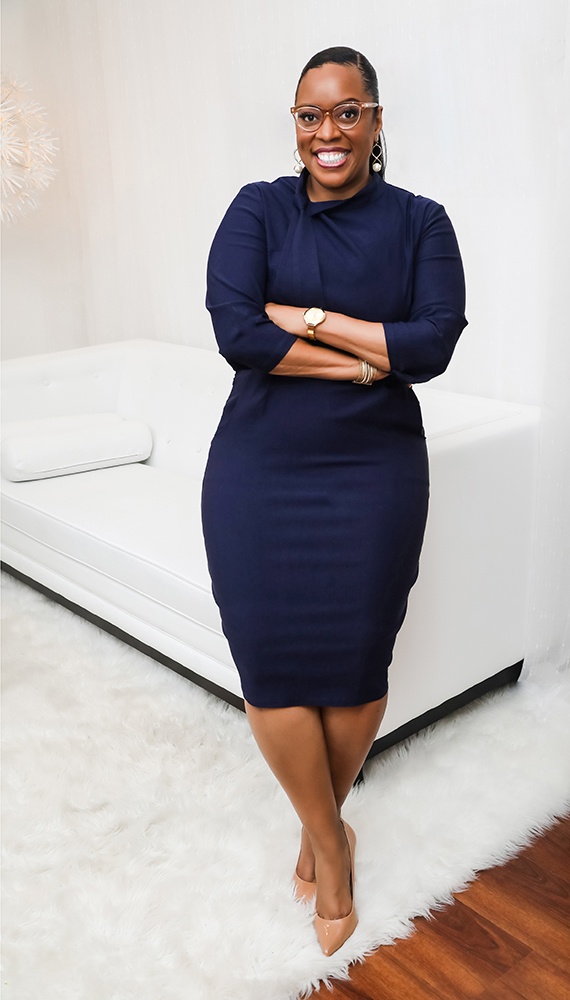 Testimonials From Past Clients
"I had the pleasure of meeting Monifa through a speaker session hosted by a dear mutual friend. Through sharing with the group of her story and years of experience, I learned how one has great inner strength to be a leader within their community, particularly as a woman. I was strongly impacted by her words and her energy. Although it was within a group setting, I felt as she was directly speaking to me and instantly connected with her words, how to persevere in one's goals, how to overcome fear of failure and finding the inner strength to persist. I carry with me her great tips that will continue to inspire my leadership. She is an incredible woman that truly is passionate about uplifting others, as a true leader should be!"
Fatima Rodriguez-Ortiz
Community College Success Advisor at Berkeley Scholars
Berkeley, California
"I searched for a coach for at least a year before I saw Monifa  present at an Executive Women's Breakfast.  Right away I knew she would be the right coach for me!  The experience was exactly what I was looking for, and to my surprise, I was able to truly meet the goals I had set for myself in the process. Monifa is extremely wise and insightful at directing growth and reflection. I especially found her book incredibly helpful as a way to lay the foundation for the work we did together. I would absolutely recommend Monifa!"
Catherine Compagnone Klehm
Director, Delivery and Operations at Enel X
"Within Your Reach' is the perfect name for this Consultancy, because by the time my session ended, I had gained the mindset that my big, audacious aspiration is most definitely mine for the taking!"
Zena Martin Entrepreneur & Philanthropist
"Don't let Monifa Robinson Groover fool you with her gentleness. She IS THE BUSINESS!! I love her so much. Get to know her. She is one of the FEW who has held me up without judgment but in all love and hope."
CEO, Self Discovery: Pain, Positioning & Purpose, Inc